MEET OUR TEAM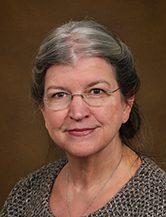 Dr. Laura
Strom
FND Clinic Director - Neurologist/Epileptologist
Neurology Department
Dr. Laura Strom was born in Upstate New York and is a graduate of Pennsylvania State University, College of Medicine, where she completed an internship in Psychiatry. She completed her Neurology training with a residency and fellowship in Epilepsy at the University of Colorado. Dr. Strom began her career thinking she would be a Psychiatrist, so learned early on to listen first, suspending disbelief. Listening first helped her realize that patients often have their own solutions and as a Provider, her role would be to help patients discover what those solutions are and be a partner in their care. Dr. Strom has more than 20 years of experience in diagnosing and treating Epilepsy. As an Epileptologist at the University of Colorado, Dr. Strom has a special interest in functional neurological disorders (FND), specifically diagnosing and treating non-epileptic seizures (NES). In 2016, she partnered with Dr. Alison Heru to create what is now known as the Functional Neurological Disorders clinic at the University of Colorado which she directs. It is one of only a handful of these clinics in the United States. More information about this clinic can be found at www.nestreatmentucd.org. During her tenure at University of Colorado, Dr. Strom served as the Medical Director for the Department of Neurology and currently sits on the board of directors for the Epilepsy Foundation of Colorado (EFCO). She is a member and Fellow of the American Epilepsy Society (FAES) and a member of the American Academy of Neurology (AAN). Dr. Strom is an avid knitter. Knitting for charity occupies a great deal of her knitting energy. She grows her own vegetables and enjoys container gardening and composting as it brings everything full circle. In addition to preserving and pickling, she enjoys making jams and jellies, spending time outdoors as well as spending time with her Grandchildren.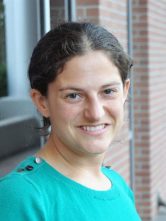 Dr. Randi
Libbon
Psychiatrist
Psychiatry Department
Dr. Randi Libbon is the lead Psychiatrist of the University of Colorado FND clinic. Dr. Libbon attended University of Arizona College of Medicine, completing her residency and fellowship at the University of Colorado. During her fellowship, Dr. Libbon's interest in FND blossomed and she became the primary treating Psychiatrist for the FND clinic. In her spare time Dr. Libbon enjoys spending time with family and baking sweets of all kinds.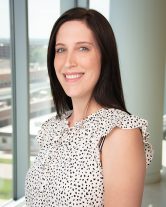 Abbie
Pennetti
Licensed Clinical Social Worker
Neurology Department
Abbie Pennetti is the FND Clinic's Licensed Clinical Social worker and newest member of the team! Abbie graduated from the University of Pittsburgh School of Social Work. In the FND Clinic, she works with patients individually and in the group setting.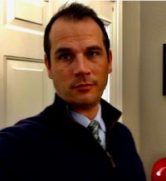 Travis
Beckstead
Epilepsy and Seizure Program Manager
Neurology Department
Travis got his degree at the University of Utah and started with the University of Colorado in 2018. Travis keeps the NES Clinic and patients on schedule by coordinating care and scheduling appointments. He is a proud father to an adorable Corgi and also knows how to speak Mandarin Chinese!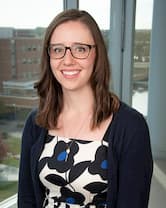 Nicole
Ralston
Physician Assistant
Neurology Department
Nicole attended the Red Rocks PA Program in Arvada. After she was hired, Nicole eagerly joined the Functional Neurological Disorders team and now regularly leads the FND Clinic's 6 week group therapy sessions. In her free time, as a Colorado native, she enjoyed spending time outside in nature.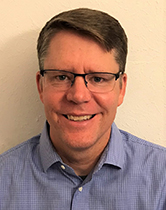 Scott
Pearson
Physician Assistant
Neurology Department
Scott Pearson attended the Red Rocks PA Program in Arvada, Colorado. Scott began practicing at the University of Colorado in 2018. With significant prior experience treating the FND/NES population, Scott immediately requested to assist leading the FND group therapy sessions. During his spare time, Scott enjoys skiing and spending time with his family.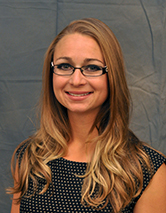 Stacey
Wilson
Physician Assistant
Neurology Department
Stacey completed the Red Rocks Physician Assistant Program in Arvada, Colorado. She began working for the University of Colorado Neurology Department in 2016. Stacey enjoys working with the Functional Neurological Disorders population and has two years of experience running group therapy sessions. In her spare time, Stacey enjoys adventures like skydiving and backpacking all over the world.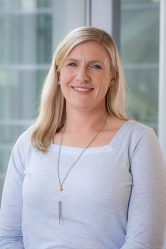 Kim
Ndahayo
Nurse Practitioner
Neurology Department
Kim graduated from Chamberlain University and started at the University of Colorado in 2020. She helps diagnose patients in the epilepsy monitoring unit alongside our other physician assistants and nurse practitioners. In the NES Clinic, she runs some of the 6 week groups. When she is not caring for patients, Kim spends her time with her five boys and practices Taekwondo!